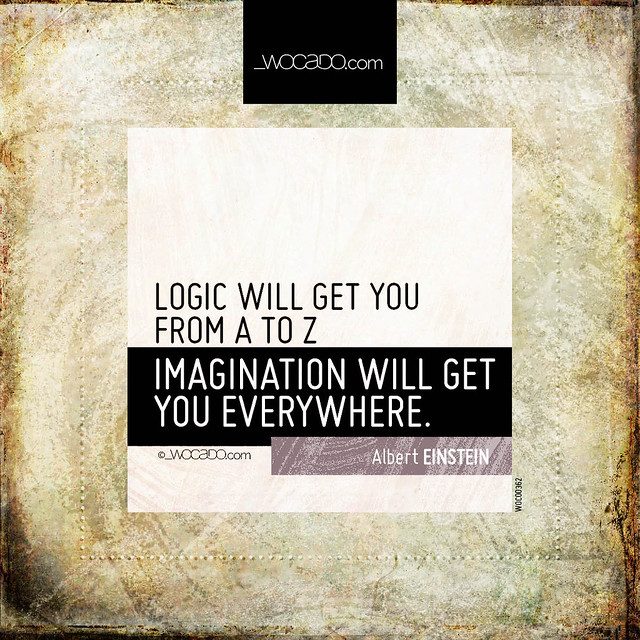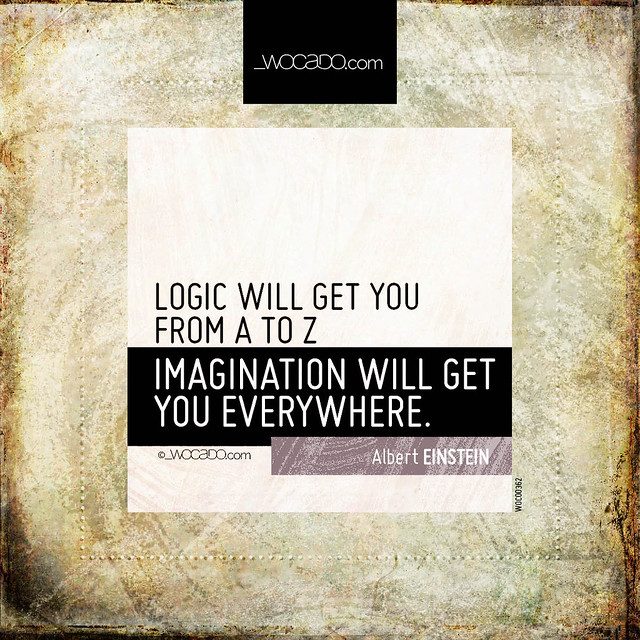 Logic will get you from A to Z; imagination will get you everywhere.
~Albert Einstein
---
A few words about the author of this quote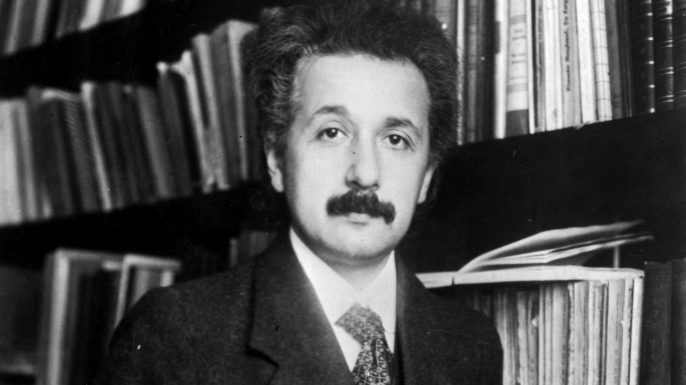 Albert Einstein was a German-born theoretical physicist. He developed the theory of relativity, one of the two pillars of modern physics (alongside quantum mechanics). Einstein's work is also known for its influence on the philosophy of science. Einstein is best known in popular culture for his mass–energy equivalence formula E = mc2 (which has been dubbed "the world's most famous equation"). He received the 1921 Nobel Prize in Physics "for his services to theoretical physics, and especially for his discovery of the law of the photoelectric effect", a pivotal step in the evolution of quantum theory. He was visiting the United States when Adolf Hitler came to power in 1933 and, being Jewish, did not go back to Germany and settled in the US. On the eve of World War II, he endorsed a letter to President Franklin D. Roosevelt alerting him to the potential development of "extremely powerful bombs of a new type" and recommending that the U.S. begin similar research. This eventually led to what would become the Manhattan Project. Einstein supported defending the Allied forces, but generally denounced the idea of using the newly discovered nuclear fission as a weapon. Later, with the British philosopher Bertrand Russell, Einstein signed the Russell–Einstein Manifesto, which highlighted the danger of nuclear weapons. Einstein's intellectual achievements and originality have made the word "Einstein" synonymous with "genius".
Website // Facebook // Instagram
---
Do You Agree With This Quote?
Let Me Know Your Thoughts in the Comments Below!
Do You Have a Story to Share?
I 'd Love to Read it and Create Some Beautiful Picture Quotes from it! Send it over either in the comments below or from the Contact Form
Would You Like to Support WOCADO?
I love creating images that tell something, that lift us up or that caress our souls. If you would like to support WOCADO so that I can create and share more stories and thoughts with you, please consider purchasing one or more printables  or items of art and wisdom from our stores!
And Always Remember to Celebrate Life!
Thank YOU for being here 🙂 !
---