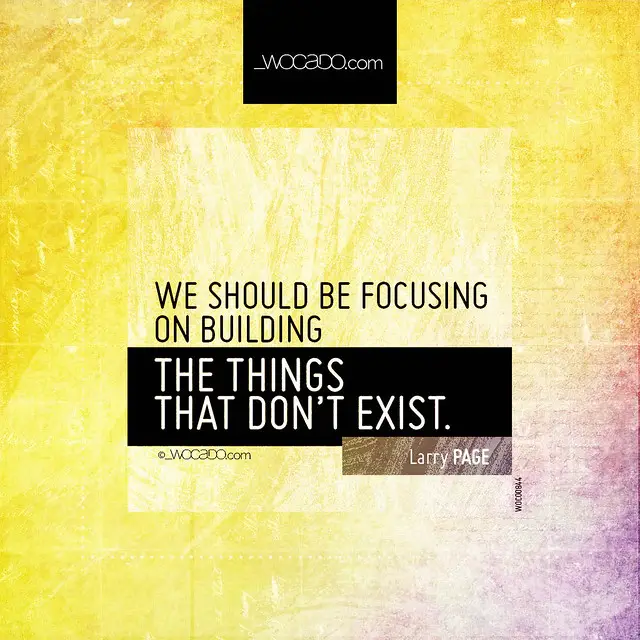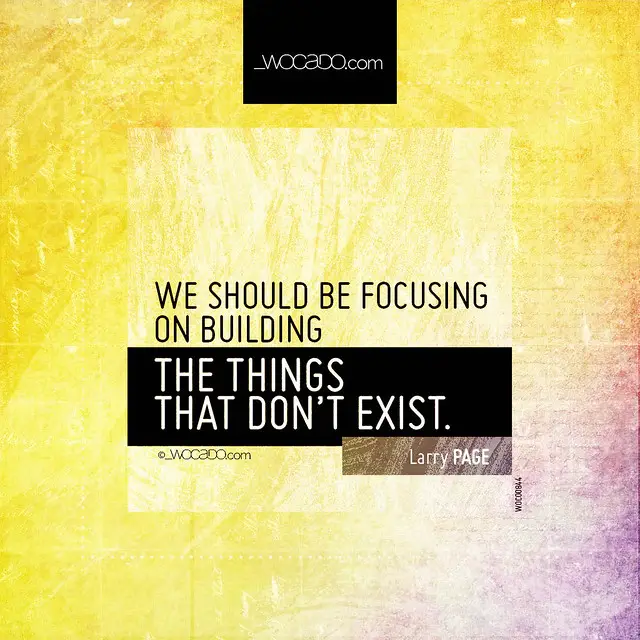 We should be focusing on building the things that don't exist.
~Larry Page
---
A few words about the author of this quote
Lawrence "Larry" Edward Page (born March 26, 1973) is an American computer scientist and Internet entrepreneur who co-founded Google with Sergey Brin. Page is the chief executive officer (CEO) of Google's parent company, Alphabet Inc. After stepping aside as Google CEO in August 2001 in favour of Eric Schmidt, he re-assumed the role in April 2011. In November 2016, he is the 12th richest person in the world, with an estimated net worth of US$36.9 billion. Page is the inventor of PageRank, Google's best-known search ranking algorithm. He received the Marconi Prize in 2004.
Website // Facebook // Instagram
---
Do You Agree With This Quote?
Let Me Know Your Thoughts in the Comments Below!
Do You Have a Story to Share?
I 'd Love to Read it and Create Some Beautiful Picture Quotes from it! Send it over either in the comments below or from the Contact Form
Would You Like to Support WOCADO?
I love creating images that tell something, that lift us up or that caress our souls. If you would like to support WOCADO so that I can create and share more stories and thoughts with you, please consider purchasing one or more printables  or items of art and wisdom from our stores!
And Always Remember to Celebrate Life!
Thank YOU for being here 🙂 !

---