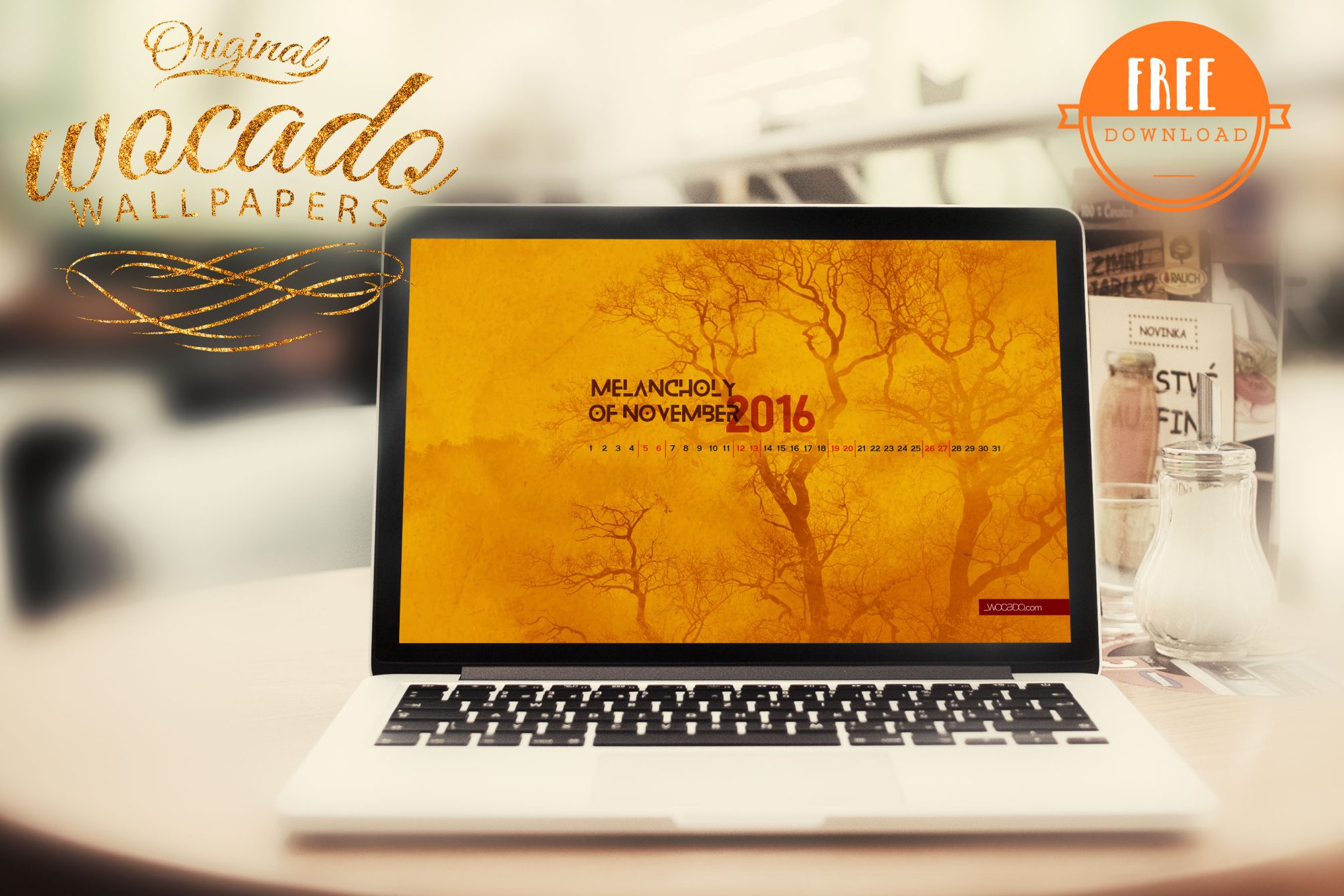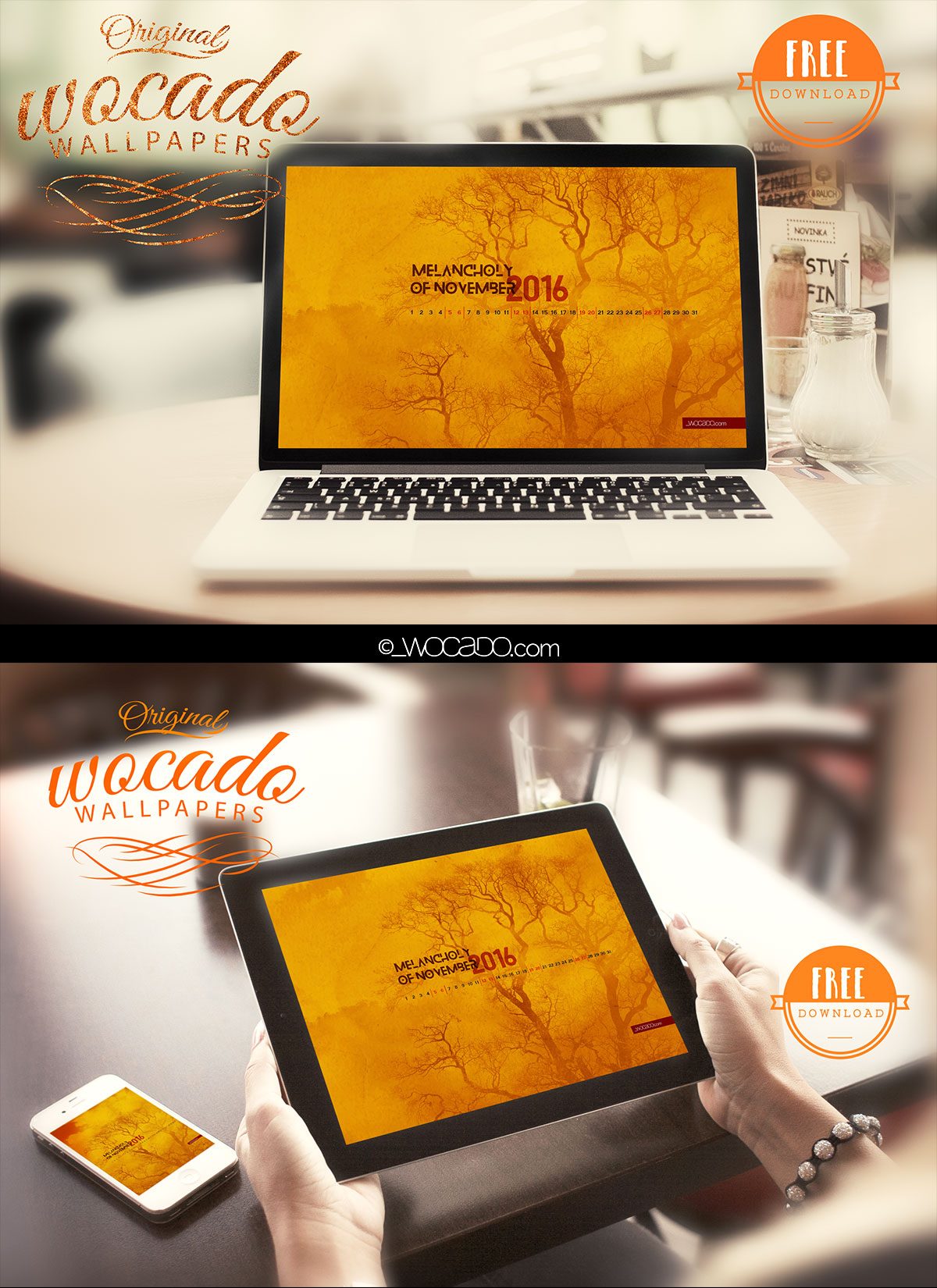 November 2016 Calendar Wallpaper
Melancholy of November
Free Download by WOCADO
Available in various resolutions.
You can click on the link below to download
ENJOY!! and let me know what you think..
You can also find Melancholy Of November in blue mood
(without calendar)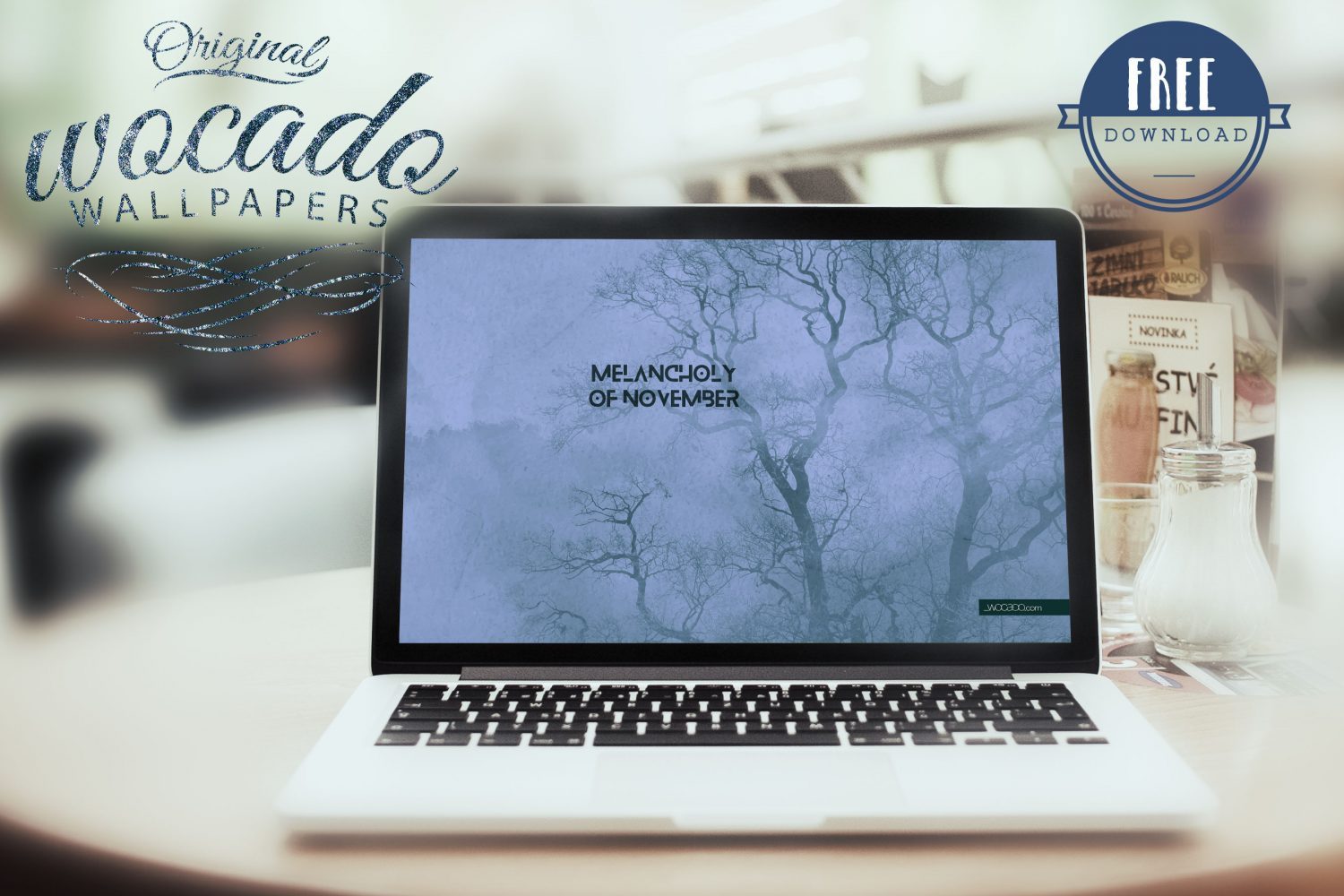 November might be a month of late-spring in the southern hemisphere but for most of us  in the northern one is a late-autumn month, quite chilly. Having said goodbye to the memories of  summer and having a whole long winter ahead of us before we can enjoy the loveliness of spring, November can be quite melancholy.
Sometimes this melancholy is orange bright and creative. Then we get in the mood to make the best out of it and organize our activities. Sometimes melancholy gives us the blues and we just want to stare out of the window with a cup of coffee or tea in our hands, contemplating, not in the mood to do anything.
These two sides of November are depicted in this year's Free November Wallpaper by WOCADO.
Are you in a creative mood? Organize your days with this Orange November Wallpaper which is designed with an elegant calendar to check you're making the best out of your days.
Are you in blue mood? If your window is not around your computer, dive into the blue cloudy landscape on your screen, relax into your melancholy mood, take a deep breath and spend some time with your thoughts.
Sometimes, it is just what you need before getting into new endeavors.
Choose your favourite or just go and get both of them!
I'd love to know what is your mood today in the comments below!
All my Love,