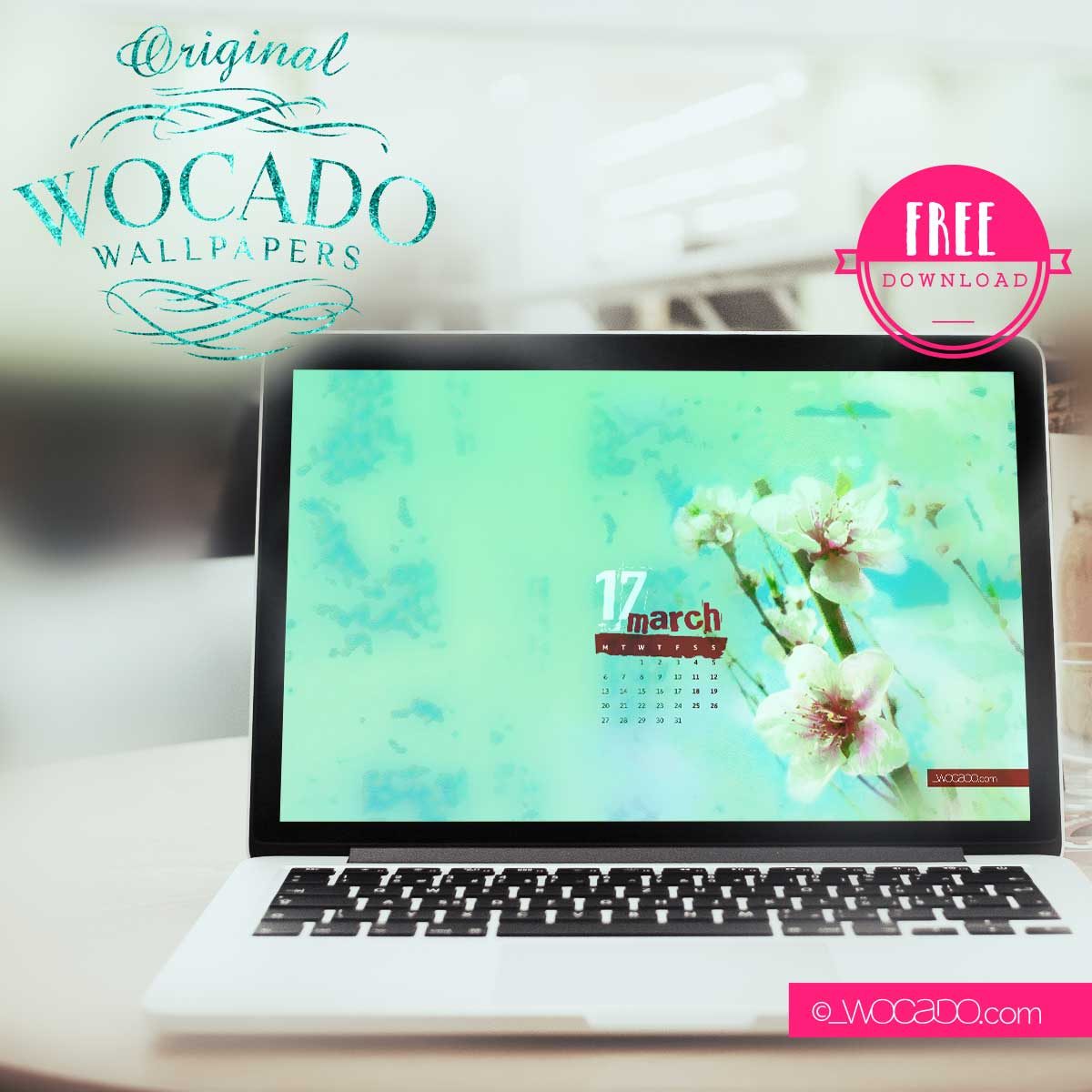 March 2017 Calendar Wallpaper
Spring Is In The Air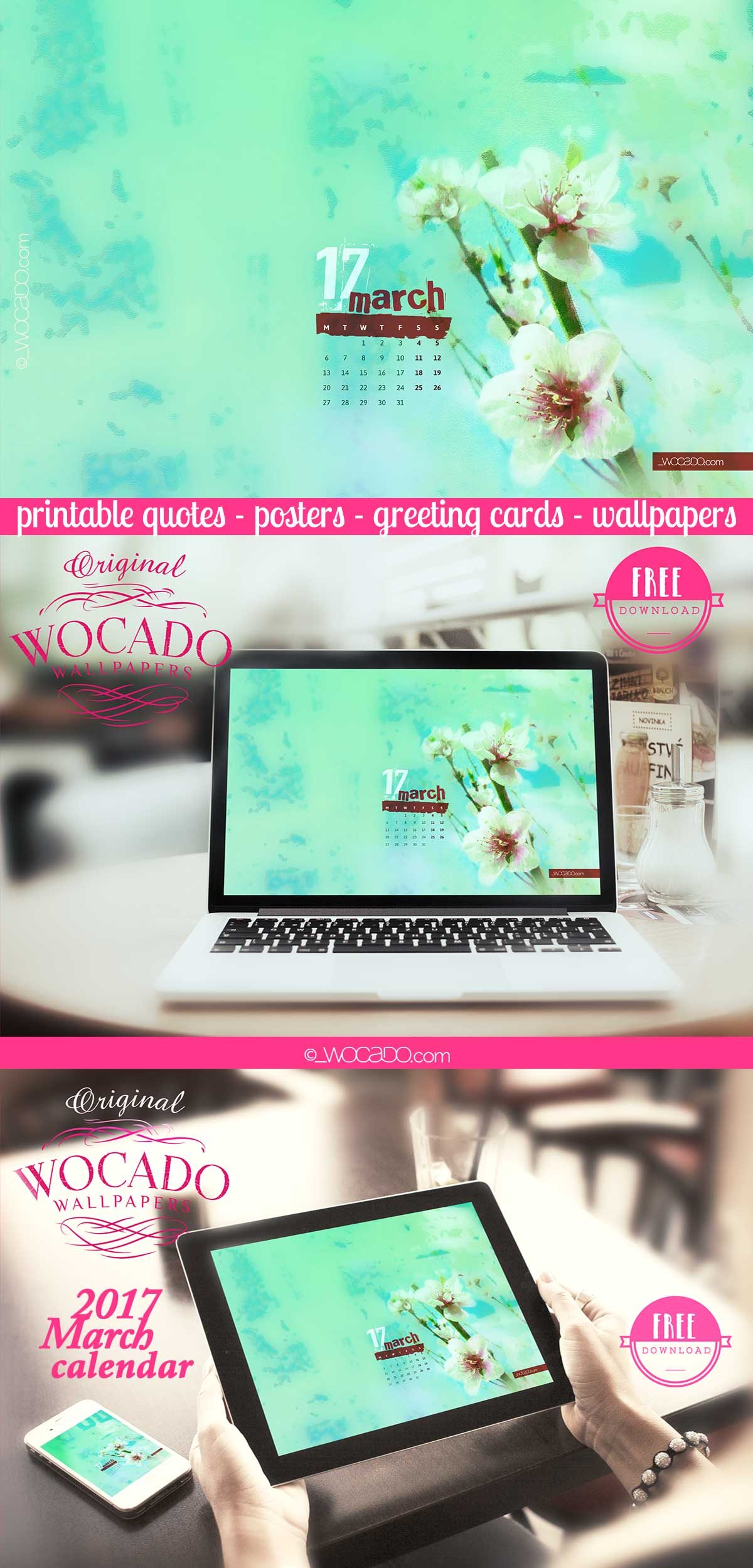 Free Download by WOCADO
Available in various resolutions.
Get This Beautiful 2017 March Calendar WallPaper for your Device.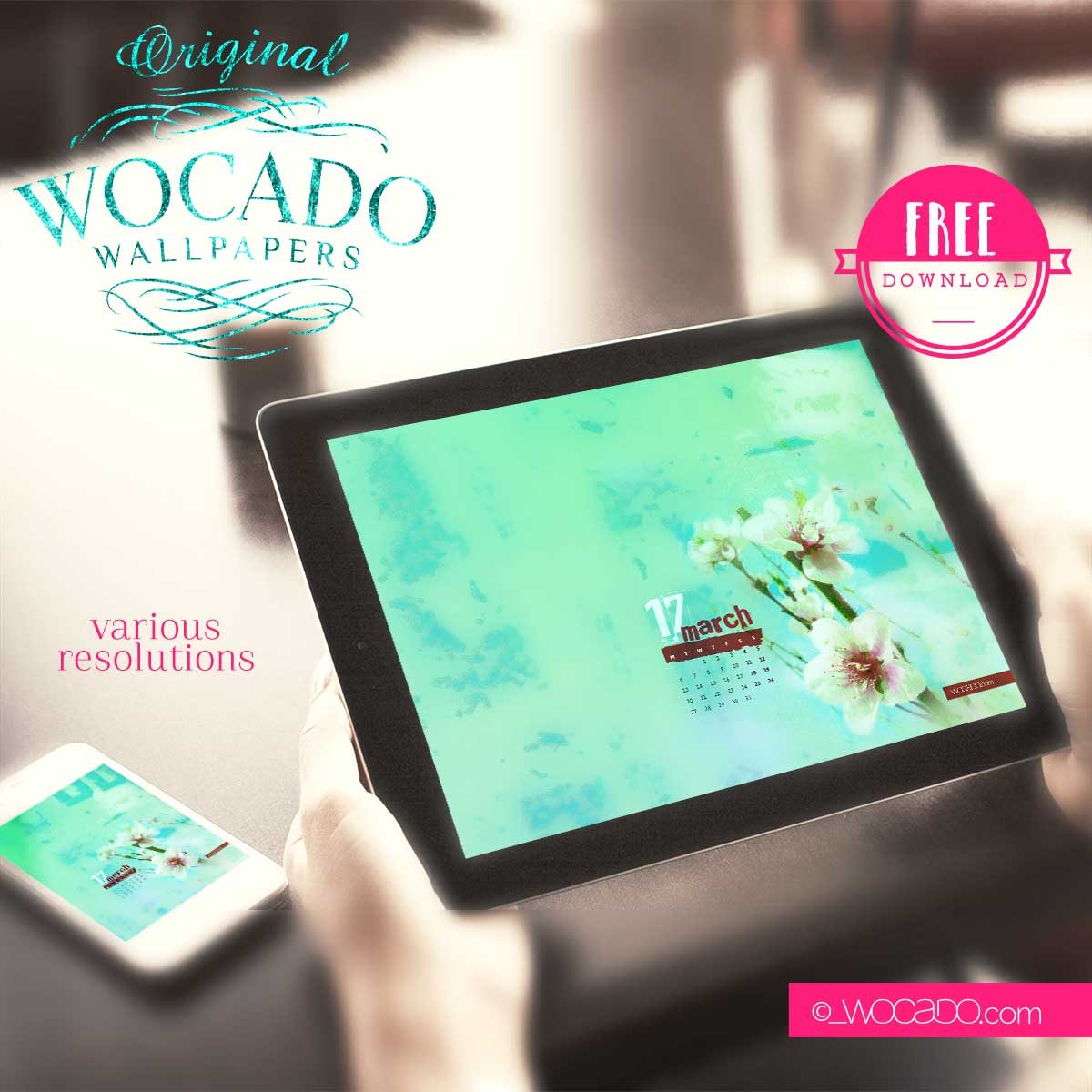 There is also another All-Year Wallpaper without Calendar
with beautiful 'Spring Is In The Air' lettering.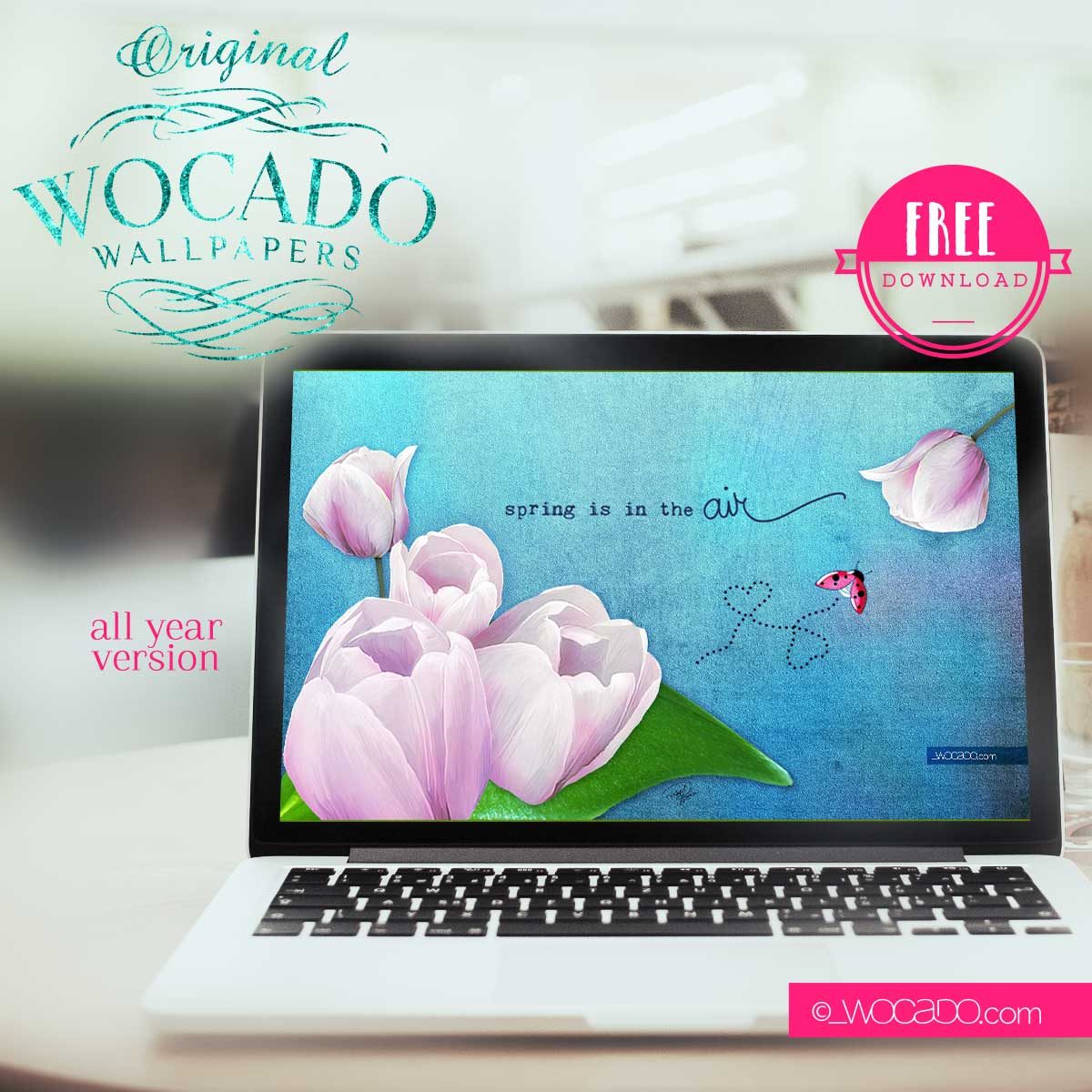 Download the Non-Calendar Version Here:

Yes! Finally Spring is In The Air! Every spring day is a celebration of life. For those living near nature this amazing time of the year gets us in touch with all nature's marvels.  It brings to our senses the most exquisite scents of flowers and blossoming trees.
Spring is so powerful that even in the cities the scent of the air is different and prepares us for the best in life!
May you not miss a single beautiful flower this March.
Give it a try and take in the beauty and energy of spring!
Let's say goodbye to winter and welcome the newly born life around us. It is perhaps the best way to rejuvenate and restart.
To download the Calendar version click on the link below
To download the All Year version click on on the link below
ENJOY!! and let me know what you think..
---