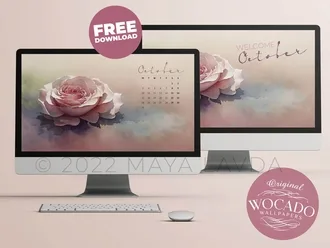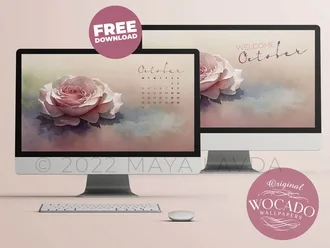 Free Download by WOCADO
Available in 2 variations : 1 with October Calendar and 1 with "Welcome October" text,
and 2 high resolution ratios 16:9 and 16:10 to fit all modern Windows or Mac desktop monitors.
Get This Beautiful 2022 October Desktop Calendar WallPaper for your Device.
---
Do You Like These Wallpapers?
Let Me Know Your Thoughts in the Comments Below!
Do You Have a Story to Share?
I 'd Love to Read it and Create Some Beautiful Picture Quotes from it! Send it over either in the comments below or from the Contact Form
Would You Like to Support WOCADO?
I love creating images that tell something, that lift us up or that caress our souls. If you would like to support WOCADO so that I can create and share more stories and thoughts with you, please consider purchasing one or more printables or items of art and wisdom from our stores!
And Always Remember to Celebrate Life!
Thank YOU for being here 🙂 !