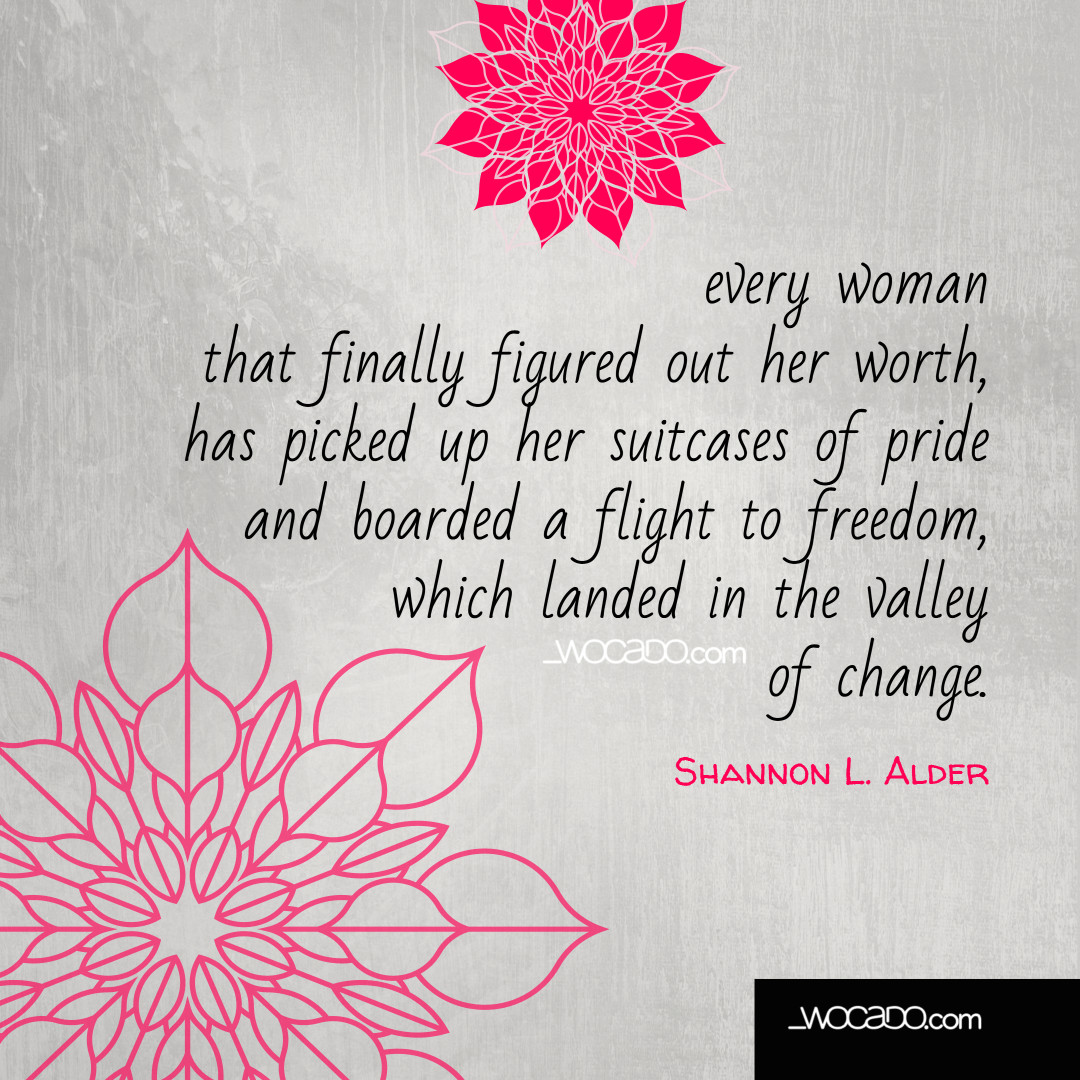 Every woman
that finally figured out her worth,
has picked up her suitcases of pride
and boarded a flight to freedom,
which landed in the valley
of change.
~ Shannon L. Alder
Join our Circle of Friends
So we can send you love, freebies and offers right in your inbox!!